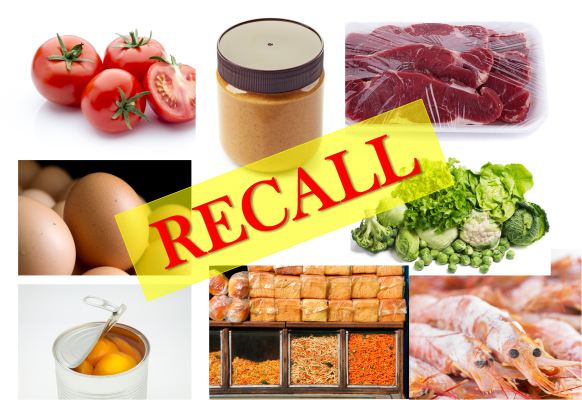 If you've gained your food manager certification in MN, you know that there are many ways that food-borne illness can spread. Even if you're diligent with your safety procedures, there may be times when tainted product is delivered to your establishment and can cause a safety issue that you are unaware of. This week, we'd like to discuss how you can keep up to date on product recalls and what to do if you suspect that you've received product that has been compromised.
Keeping Informed about Recalled Food Products
One of the easiest ways to stay informed is to talk with your suppliers. Nowadays, most ordering is done via software and you may only see your supplier's representatives on rare occasions. Taking the time to have to a regular conversation with your supplier will help keep you in the loop of recalls and safety issues with product that you regularly use.
With information readily available on the internet, online sources can be a great resource when researching product recalls. There are, however, numerous sources that may be unreliable, so we'd like to share a few on-line sites that can help keep you up to date:
The Minnesota Department of Health is a great resource for local product recalls and food safety alerts. This page offers links to local information and external sources for recall alerts. The FDA's recall site provides an easy to use chart with what company is involved with the recall, why the product is being recalled and detailed information concerning the FDA's action concerning the issue. Food Safety News is not a government or officially moderated site, but they provide a wealth of information concerning food safety hazards and recalls that many not be reported by mainstream news outlets.
If you received tainted or recalled product, the first thing you need to do is notify your supplier. If you received it from a food service supplier, then their representatives will be able to retrieve the product and make sure that you're reimbursed or a safe product is substituted. If you picked up your potentially contaminated food product directly from the source, it's generally a good idea to return it to the outlet where you purchased it. In either case, if there are any complications or you're concerned that this may be a serious issue, you may wish to contact your local health department.
We'd like to know how you keep up to date on food safety issues. Is there a resource or web-site that we may have missed?