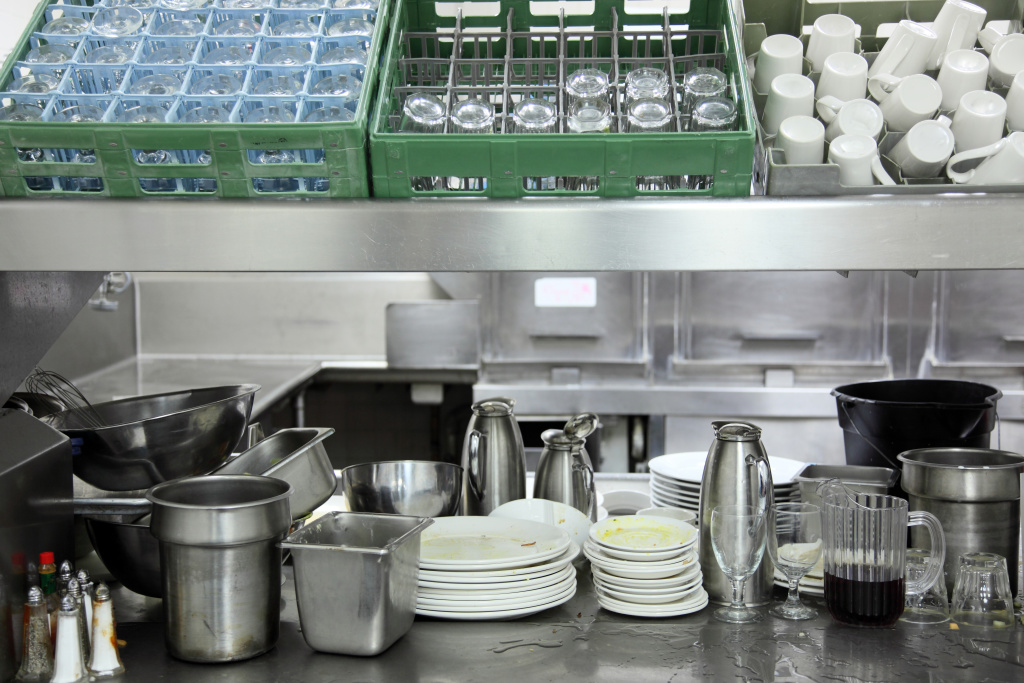 Your dishwashers are an important member of your team. Providing them with adequate food safe training can help prevent unintentional food safety hazards from arising. This week, we'll take a look at three items that we feel should be included in any dishwashing training program.
Food Safe Training Essentials for Dishwashers
While your dishwashers may have already passed their food safety course online, that may not fully prepare them to be sure that they are using your specific machine properly. We have three things that you should focus on whenever training a new dishwasher.
• Clean and dirty dishes must be kept separate
• Dishes must air dry
• Chemicals in the machine must be checked often
The first item may seem like common sense, but the line between staging areas for clean dishes and where dirty are dropped off often blurs in a busy facility. Training your staff to appropriately sort and stack dirty dishes when leaving them for your dishwasher can help eliminate this issue and make life easier on one of the hardest working members of your team. It also helps to have completely a separate table or cart for your clean dishes so that there is no possibility of confusion.
Towel drying your dishes after they have come out of the machine is a thing of the past. Dishes must be allowed to air dry to prevent any potential contaminates from transferring from the towel to your clean utensils.
Our third item is very important. Make sure that your dishwashers know how to check the chemical levels of your machine and replace them when necessary. It is also a good idea to have sanitizing test strips available to make sure that your machine has the appropriate amount of sanitizer running through the system. If there is a problem with your machine using too much or too little solution, contact your maintenance provider to adjust it as soon as possible.
If you ever have an instance where your machine is inoperable, it is still acceptable to use the triple-sink dishwashing method. For a quick review on what that entails, it may be beneficial to review the Minnesota Food Code's official triple-sink dishwashing protocol.
Many food service professionals have gotten their start in their favorite restaurant's "dish pit." Do you remember those intense moments of a Friday night fondly, or have you moved on without looking back?