If it's hunting season, then the Minnesota tradition of wild game feeds cannot be far behind. Many nonprofit organizations use the events to raise money for their causes and activities. Here's what food managers need to know about cooking at wild game feeds.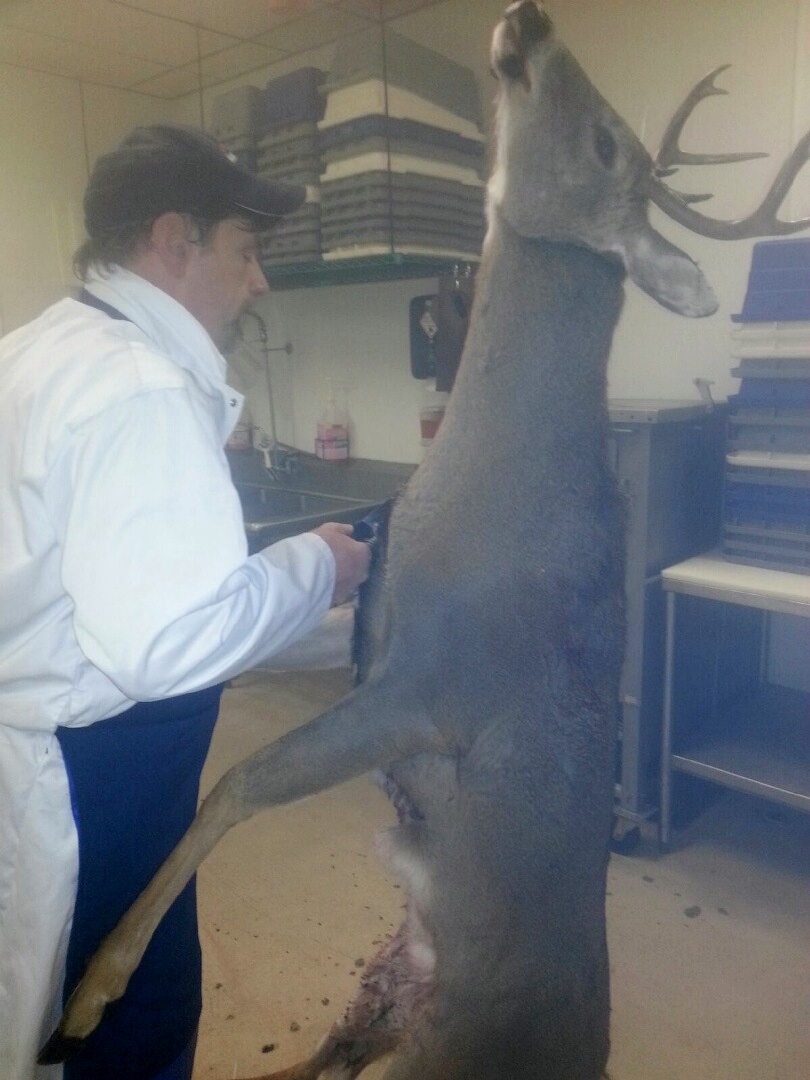 Wild Game Processing at Brothers Meat & Seafood in Maple Grove MN
Donations
In Minnesota, only nonprofit organizations can hold wild game dinners. These groups rely on donations from hunters. Meats may include deer, elk, bear and wild boar. Wild game also includes pheasant, duck, goose and wild turkey. Fishermen donate salmon and trout. Only pure game can be received, not sausage or ground venison. The game must be legally hunted or fished. Game must be eviscerated within two hours of harvest.
Receipts
Donated game must be accompanied by a receipt with names and addresses of donor and recipient. Other pertinent information includes the license plate of the vehicle used at the hunt and a description of the gift, including numbers and species.
Storing Wild Game
Planning for wild game feeds begins months ahead of time. It's important to store the meat safely until it's ready to be cooked. Wild game will not all be donated at the time it's going to be cooked. Check to see how the hunter has stored the harvest before bringing it to the event organizers.
Food Preparation
Often, volunteers will cook the donated wild game. They'll use traditional family recipes, incorporate the game into a casserole or taco filling, or try in a variety of ways to come up with something new. All standard food safety requirements apply. Wild game must always be cooked to a temperature of at least 165 degrees.
Chronic Wasting Disease (CWD)
CWD is of particular concern when preparing deer or elk. CWD is a fatal disease that affects the brain and nervous system of deer and elk. Abnormally shaped proteins, called prions, are the cause. Prions have never been found in muscle meat. There is no evidence that CWD can be transferred to humans. Nevertheless, the Minnesota Department of Health recommends that only boneless cuts of venison be prepared. When the venison is processed, the backbone should never be split.
Sanitation
Finally, it's important to keep wild game separate from other foods during food preparation. The Minnesota Department of Health requires a written statement of sanitation procedures being used at the event.
There are many different issues and topics food managers need to be knowledgeable of to assure the safety of their operations and to qualify for  food safety certification MN. Safe Food Training courses prepare you to pass the certification exam and run safe events like wild game feeds.