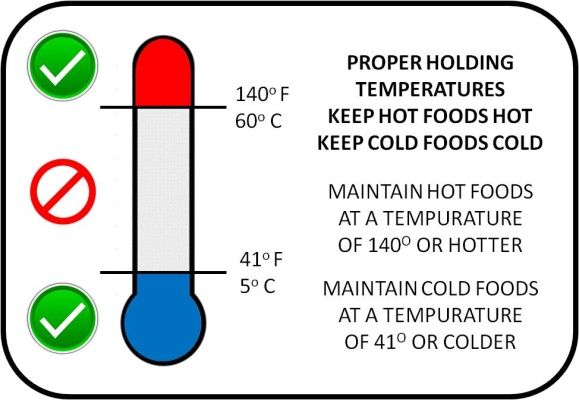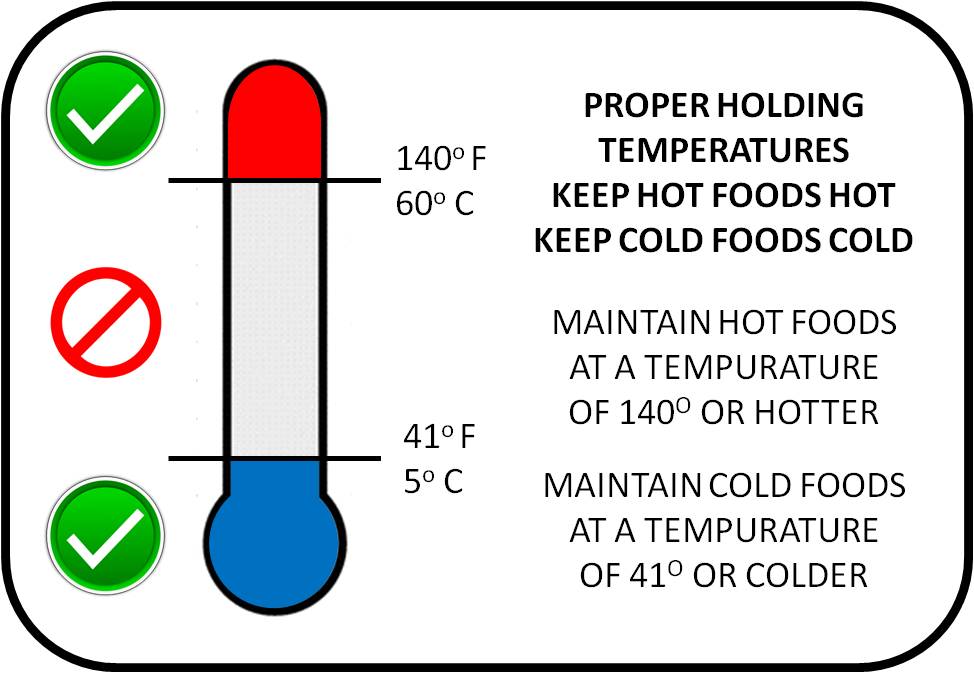 Once summer hits, more people get their food on the run when they are taking their families to parks, hitting the golf course or heading to the local swimming pool. Many outlets make an effort to make grab-and-go items such as sandwiches and other ready to eat food available to their customers for this exact situation.
MN Certified Food Manager's Role in Keeping Prepackaged Foods Safe
While this topic may have been covered in your online food safety training, we feel that it is important for MN certified food managers review, especially since many outlets only seasonally sell prepackaged, ready-to-eat items. We think you should take into consideration the following four points concerning this style of service:
Self-serve items should be sealed appropriately
Hot and cold food must be displayed at required temperatures
Displayed food must be fresh
Unwrapped fruits and vegetables should be stored in a display case
The first item on our list may seem like common sense, but we've seen baskets of freshly made, unsealed cookies sitting on countertops for customers to grab and unwrapped deli-style sandwiches in self-serve refrigerators. If your ready-to-eat product is available for self service, it must be wrapped to avoid bare hand contact by a customer who may choose not to purchase the item. Products that are not self-service may be left unwrapped in a display case if they will be packaged by an employee when sold. No food that is left on a counter or on display outside of a display case or refrigerator should be left uncovered.
Hot and cold ready to eat items packaged for quick sell must follow all Minnesota Food Code temperature rules when displayed. Make sure that your employees are well aware of which products must be kept hot and cold and which items are shelf-stable and do not require refrigeration.
Never have items in your case that are for display only. All items should be fresh and available for service to avoid accidentally serving a guest expired product.
Our final suggestion is not necessarily required under current food handling regulations, but we feel that it is prudent to store unwrapped fruits and vegetables in a display case. Certain fruits, such as bananas, attract fruit flies and other insects. Keeping them in your display case rather than on a counter top can reduce the risk of attracting pests.
There are both pros and cons to self-service and attended service for selling ready-to-eat product for quick sale. In an effort to better educate and provide tips for this type of service, we'd like to know which style you employ, and why it works for your establishment.