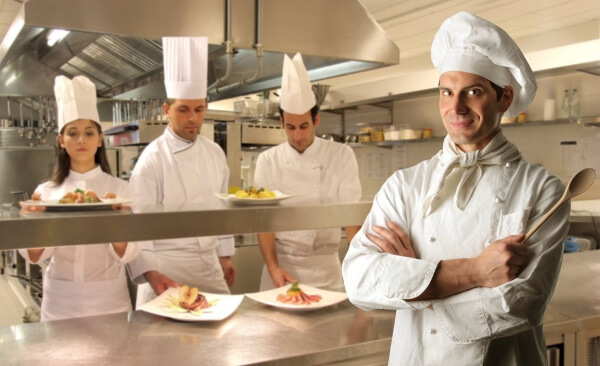 Congratulations! You've put in your time, worked your hardest and now you've been rewarded by being promoted to supervisor at your establishment. You first order of business is to get your MN food manager certification online, and then you'll be officially ready to take over.
Tips for the Newly Promoted Food Manager
Once the excitement dies down from gaining your first food management position dies down, it will be inevitable that you'll feel some anxiety during the transition. We have a few suggestions that may help you settle into your recently gained role and responsibilities.
Our first suggestion is to consider that since this is your first management position, it may not be a good idea to implement changes right away. Hopefully, your company already has a system in place to help your food production continue to run smoothly and effectively during the transition. It would be alright to tweak certain procedures where you see room for improvement, but overhauling the way things run shouldn't be one of your first objectives.
Once you begin your new duties, it's important to find a comfortable management style. Many newly promoted managers often make the mistake of attempting to run their facility with an authoritarian style. When you assume your new role, it's important to remember that you can lead your staff by working with them rather than attempting to manage every aspect of their jobs. Most employees perform better when they feel that they are trusted. There are also dangers if you choose to be too lax once you take over your supervisory role. Allowing your staff too much freedom can lead to production problems and the neglect of proper procedure. Our advice is to work closely with your staff and assess who is trustworthy and who needs more supervision.
As we advised earlier, it may not be appropriate to make huge changes as soon as you assume your new role, but once you have fully learned the current procedures and regulations and have become a leader to your staff, the time may be right to begin molding your operation to reflect your managerial style. When making changes, we suggest you always consult with whoever you report to before proceeding. You may have earned their trust enough to gain you position, but they may not be comfortable if you make major changes to the way their business works without their consent.
We hear many stories from experienced professionals about their first supervisor job. We're wondering if any of those seasoned veterans want to share some advice for those who are just now beginning their careers as a certified food manager.