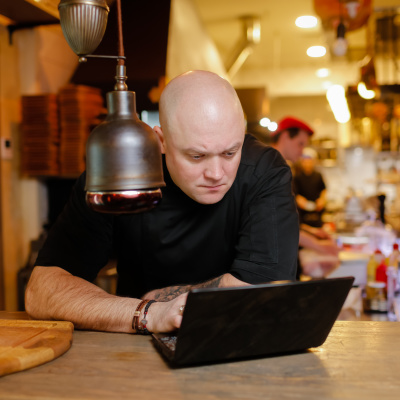 In most food production outlets, daily operation logs are usually reserved for management communications, but we feel that regular written communication between supervisors and staff can be incredibly effective in promoting food safety and increasing productivity.
How a MN Certified Food Manager Can Effectively Use a Daily Log
As a MN certified food manager, you are often busy and may not be able to address issues immediately. Sometimes, simply being told that there is a problem is not enough. It is important to keep a record of issues that way important concerns will not be overlooked or put on the back burner until they are forgotten. There may also be times when an issue arises when you are not at work. A daily log provides the opportunity for your staff to let you know what is happening rather than leaving a problem unaddressed. The three categories that we think are important for your staff to document are:
Food safety issues
Equipment malfunctions
Health and safety hazards
It is important for your staff to understand that food safety concerns cannot be ignored. Giving them the responsibility to alert a supervisor and record the problem will help them fully understand food safety procedures. Keeping a record of food safety concerns also allows you to see if there is a pattern to food hazards that needs to be addressed.
There are many times in this business when a refrigerator stops working, the fan in an oven quits or a deep fryer fails to hold a consistent temperature. There are often warning signs that something is wrong with your equipment, but you may not informed until it is too late. If your staff has the opportunity to record abnormal equipment performance, you may be able to take care of the problem with an easy repair rather spend money on replacing your expensive equipment.
The last item is a vital one to monitor in your establishment. Your staff will feel comfortable and secure if they understand that you care about their working conditions. While employee safety should be addressed immediately, it is a good idea to give your employees an outlet to express their concerns when you are not on the clock.
There are many other uses for a daily log book in the food industry. Many establishments use them as a communication tool between their opening and closing crews or a way for outlets with multiple managers to stay on the same page. At Safe Food Training, we would like hear how you use your daily logbook to improve the way your business operates.