It's that time of year again when we take stock of the year that was, and look ahead to the future…
Safe Food Training has had an outstanding year! We held around 100 training classes in several locations around central MN. We've trained multiple students and with our 90% + pass rates that means there are many more Certified Food Managers working to keep Minnesotans and visitors safe when they eat out at a restaurant or institutional cafeteria! We're proud of the small part we play in making Minnesota a safer place.
We've had lots of great feedback from past students (you can see a sample of some of the reviews left at public directory sites like Google and Insider Pages lower in this Newsletter). We consider suggestions seriously and we're constantly tweaking our courses to make them more relevant and effective.
One suggestion we've received several times is to offer our training courses in Mankato. We did some research and found that idea to be an excellent one!
Mankato has more than 120 restaurants.
The city was named #10 in the nation as one of the Best Small Places for Business and Careers by Forbes Magazine in 2013.
As of December 2013 the Greater Mankato Area reached 35,300 jobs which is a record level
Since 2012 Mankato has had the highest per capita income growth rate in MN, and astounding 13.1%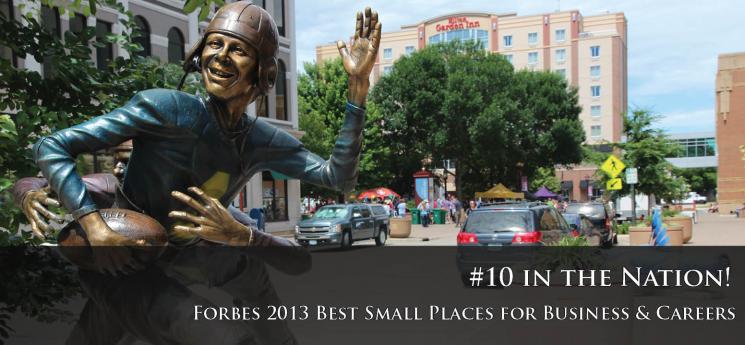 All these facts and stats mean there is plenty of opportunity for the food and hospitality industry to grow and serve the community. If the need is in Southwest Minnesota, Safe Food Training wants to make it easy for food managers to get their required training. One of the things that set Safe Food Training apart is offering our Food Safety Certification and recertification training in MN locations that are close to our clients and easy to access.
Safe Food Training will offer a Minnesota Department of Health recognized Food Manager Certification and recertification training in Mankato. The location will be at Mankato Center City Hotel, 101 East Main Street, Mankato, MN 56001 on February 20. If you live in the Greater Mankato/North Mankato or surrounding area and need Food Manager Certification or recertification, sign up early to assure a seat!