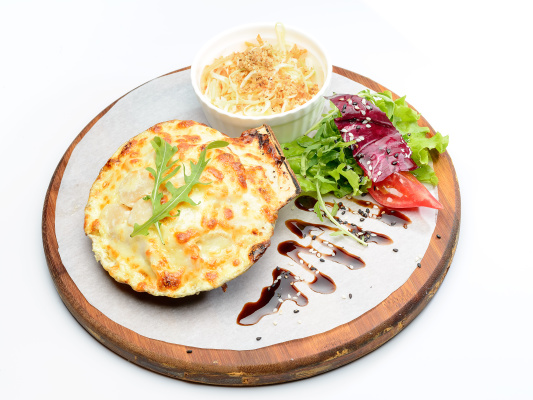 At Safe Food Training, our goal is to keep you informed of issues that may jeopardize your food's safety and the latest tips on preventing food-borne illness, but when certified food managers get together for HACCP training or a customized ServSafe MN certification course, conversations inevitably turn to common kitchen management issues. One topic that is constantly brought up during break times is how to deal with rising food costs, especially in restaurants and hospitality outlets. While there are many different ways that kitchen managers attempt to reduce their food costs, this week we thought we'd share some ideas on how plating your food differently can help curb your expenses.
Plating Tips for Reducing Food Cost
Since we are closely connected to the food service industry, we visit a lot of restaurants and other facilities that serve ready-to-eat-foods and have made a few observations. Based on our experience, we feel that many outlets can reduce food costs by:
Using the appropriate sized plate
Examining portion control
Getting creative with presentation
When plating a dish, most outlets tend to fill the plate. For whatever reason, empty space on a plate seems to beg to be filled with something. We've seen side salads served on plates large enough for a sandwich and fries, appetizers served on dinner plates and cafeteria trays filled with more side dishes than one could possible eat. If you have the serving dishes available, we'd advise examining the size of the plate each menu item is served on.
Another issue we've encountered is seeing large portions of side dishes on the plate. One way to gauge if you're serving too large of portions with your food is to see how many guests are asking for to-go boxes or leaving food behind on their plates. Even though the ingredients that make up your side dishes are generally cost effective, if you're over portioning your mashed potatoes, hash browns or vegetables, that's wasted food that you're paying for that isn't being consumed by your guests.
Our final suggestion incorporates our first two. One thing that we see when we eat out is the standard tri-corner plating technique. While separating each element of your dish may work for breakfast and in a cafeteria setting, you may wish to consider reducing your plate size and finding an effective and attractive way to serve your entrees with the reduced space. Remember that your guests see your food before they taste it, and a creative presentation can have them loving your food before they take the first bite and help reduce your food cost.