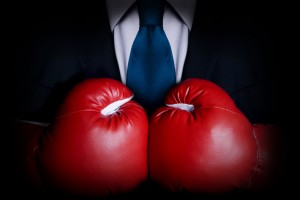 The Four Steps to Crushing Your Competition
by Dan Wegner
 I've helped hundreds of organizations reach more people, communicate more effectively, and make more money – including major corporations and some of the best know restaurants in North America. But regardless of your size or niche, success in marketing comes down to four key steps: DRIVE, CAPTURE, NURTURE & CONVERT.
Let's take a look at how restaurants and others in the food and beverage industry can use these key steps to attract and retain new customers and increase average ticket size.
DRIVE.
Drive is all about driving prospective customers to your offer and ultimately to an experience. It could be through an online offer or the smell of your food wafting through the neighborhood. In any case, you must communicate your proposition which should be something like, "In exchange for a fair price, your going to provide you a remarkable experience."
Whether you sell burgers on a checkered tablecloth or escargot on white linen, it's really all about the experience.
CAPTURE.
Capture turns interested parties (those who merely see your offers) and actual customers into your at-will audience. An at-will audience is every marketer's dream because once you have your own audience you don't need to pay for someone else (i.e. Newspapers, magazines, radio and TV stations, Facebook, Google, Groupon).
NURTURE.
Nurture is about turning your at-will audience into a tribe of loyal fans. This happens by giving customers the sense that they are on the inside track – like the TV show Cheers where everybody knows your name.
One way to nurture your audience is to let people see behind the curtain, like at the end of a movie and they show you the Bloopers. Suddenly you feel like you're on the set and the actors are being unguarded just like your friends. You can provide the same glance into the personal side of your operation by showing the owner or staff in an unguarded moment. This makes your audience feel like an insider while still maintaining the mystique of what makes what you do so very special.
CONVERT.
Converting your audience into someone in the seat is usually about some type of trigger. Discounts are the most common trigger but remember that making your tribe members feel special is what really creates loyal customers. Consider offering a special menu item to those who use the secret code or break out a special table centerpiece for those who wear apparel with your logo tonight. It's not about offering kitsch it's about the customer feeling like they belong to the inside crowd.
Conclusion.
Every business needs to master the four steps to marketing success. So whether you market online or rely on word of mouth, DRIVE, CAPTURE, NURTURE, CONVERT needs to be your mantra.
Dan Wegner is CEO of Traffic Resources International (http:/www.trafficri.com) and Chief Architect of Just4.Mobi (http://www.just4.mobi) the mobile marketing platform directed primarily at restaurants. For a free online marketing analysis can Dan at (612) 720-6506 and mention SFT.